Marking Aluminum
Marking aluminum is a great way to produce long-lasting results. Whether you're producing serialized tags for inventory tracking, rugged signs for industrial use, or putting your company name on tumblers, marking aluminum ensures you'll get a clear, quality result. Paper or cardboard signs wear out quickly and look tacky. But you can reuse aluminum signs for years! That's a great deal. Aluminum is a very versatile metal. It's lightweight, rustproof and inexpensive. Marking aluminum lets you get the benefits of printing on a long-lasting metal without having to deal with the cost or weight you might face with other metals. It's good for everything from dog tags to spacecraft, and marking aluminum lets you customize it exactly the way you'd like. If you need words, logos, pictures or designs, we're ready, willing and able to put those onto aluminum for you.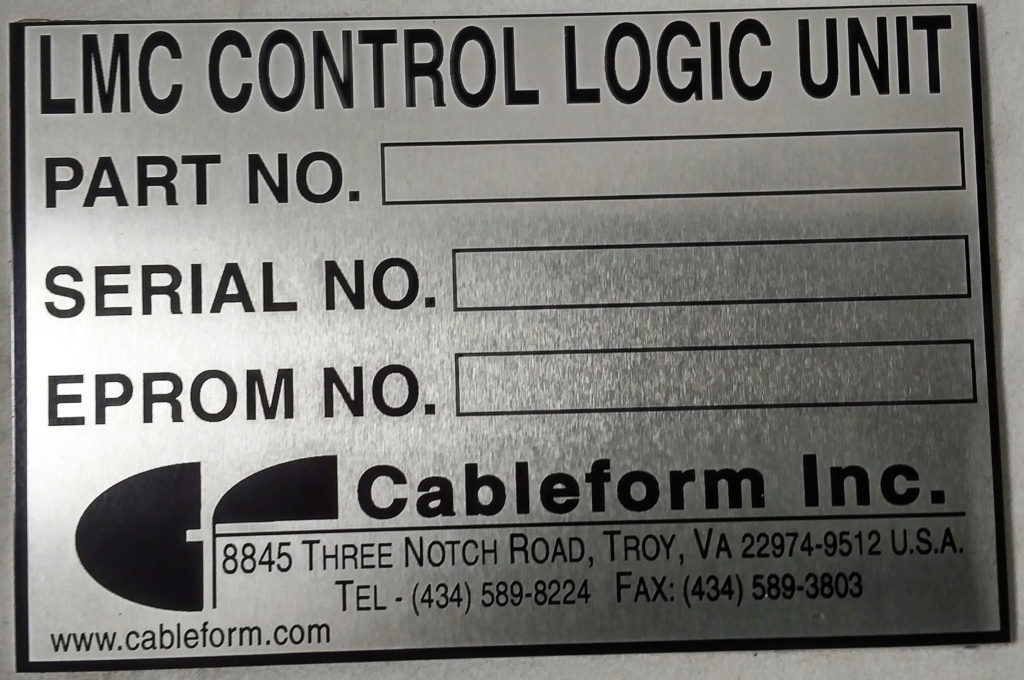 Printing is a popular method for marking aluminum, but we offer many other options as well.
In addition to printing, we can also etch, engrave or anneal if that better suits your needs. Basically, if you can name a method for marking aluminum, we can do it! We've been in the business for a long time, and we know all the tricks. We're ready to make your product shine! We're the best in the business when it comes to marking aluminum. We take care of the entire process, custom-cutting and sizing your signs so they're perfect for your needs, whether you're looking for something as small as metal business cards or as large as construction signs. We can do it all! Once you've given us your requirements, all you have to do is sit back and prepare to be amazed. We're veritable wizards with metal!
Having metal engraved is hands-down the best way to permanently display any information needed. You may be wondering, "What would I need metal engraved for?" All sorts of things! It's a great solution for tracking inventory, for numbering similar items, or just for setting your possessions apart. Once you've had metal engraved, it will never fade, tear or become hard to read. If you need a warning sign to keep people to keep away, get that metal engraved! You can do it cheaply on aluminum for a nice lightweight, rustproof solution. Stainless steel is also a popular option, and very durable. We can use a laser to etch lightly on the surface or deeply engrave your information into the metal. Many shapes, sizes and custom designs are possible. Our lasers can make the metal engraved with any graphic or data you need.
What are you waiting for? Get your metal engraved now!
We're happy to provide the stock, or you can ship us the metal you need to have engraved. We can engrave knives, family heirlooms, dog bowls, flasks, travel mugs, and anything else you can imagine. If you need metal engraved, the only thing stopping it from being done is that we don't already have it. Send it to us today, and be thrilled with the results tomorrow! Whatever you need engraved, we can do. We do our engraving in-house, and can ship it where and when you need. Any substrate, any design, any cut! We accept both large and small jobs, so whether you're looking to label an entire warehouse or just mark a single item, get in touch with us today. Once you engrave metal, it's there for life. Get the permanent fix right now. Check out Laser Cutting Pros! CLICK HERE
Marking Aluminum 
Got A Project?
– OR –
Call Us! – (800) 482 – 1553