Marking Aluminum
Marking aluminum is a great way to produce long-lasting results. Whether you're producing serialized tags for inventory tracking, rugged signs for industrial use, or putting your company name on tumblers, marking aluminum ensures you'll get a clear, quality result. Paper or cardboard signs wear out quickly and look tacky. But you can reuse aluminum signs for years! That's a great deal. Aluminum is a very versatile metal. It's lightweight, rustproof and inexpensive. Marking aluminum lets you get the benefits of printing on a long-lasting metal without having to deal with the cost or weight you might face with other metals. It's good for everything from dog tags to spacecraft, and marking aluminum lets you customize it exactly the way you'd like. If you need words, logos, pictures or designs, we're ready, willing and able to put those onto aluminum for you.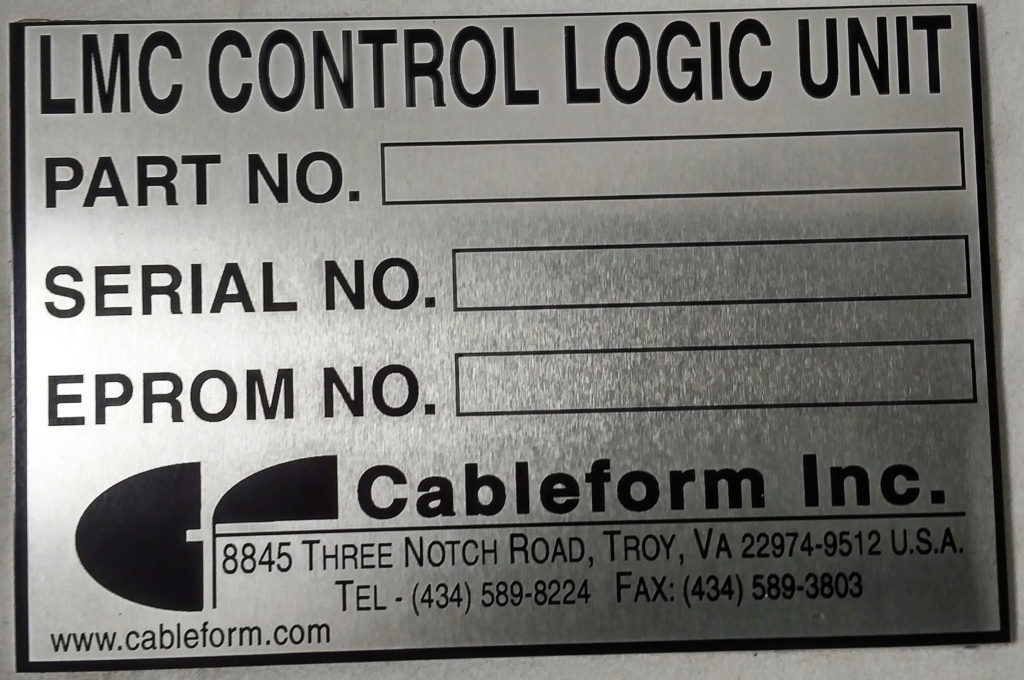 Printing is a popular method for marking aluminum, but we offer many other options as well. In addition to printing, we can also etch, engrave or anneal if that better suits your needs. Basically, if you can name a method for marking aluminum, we can do it! We've been in the business for a long time, and we know all the tricks. We're ready to make your product shine! We're the best in the business when it comes to marking aluminum. We take care of the entire process, custom-cutting and sizing your signs so they're perfect for your needs, whether you're looking for something as small as metal business cards or as large as construction signs. We can do it all! Once you've given us your requirements, all you have to do is sit back and prepare to be amazed. We're veritable wizards with metal!
Want to See How Marking Aluminum Can Work for You?
Call Us! – 804.234.4990