Engrave-able Tag
Engrave-able tag – It has a number of distinct advantages over printed tags. Where printed tags are susceptible to fading, peeling or scraping away, an Engrave-able tag will continue in perfect readability for decades. It will last as long as whatever you need labeled, or in some cases, even longer! All sorts of things can be improved with an engraved tag. Whether you need to mark small things like luggage or large things like bulldozers, an Engrave-able tag  is the way to go. It will display whatever you need with a touch of style! On a job site an engrave-able tag can be absolutely essential. With all of the identical machines, it can be next to impossible to keep track of which one has gone where – an engrave-able tag will keep YOU in the KNOW.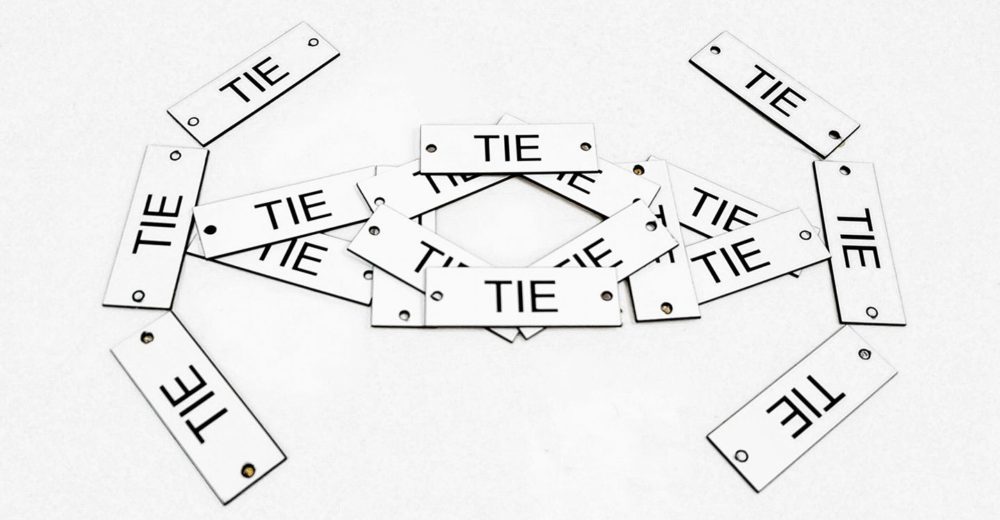 Once you slap an engrave-able tag onto something, though,
inventory tracking becomes a breeze
!
There's no more trying to remember which one was parked where. The tag makes everything clear at a glance. Even if it's personal stuff that you're keeping an eye on, an engrave-able tag is still the way to go. Sure, it's easy to print out a label and tape it on, but printed labels have a habit of peeling away or tearing into unreadability. With an Engrave-able Tag – You never have to worry about that with engraving! Have you ever tried to tear a thick plastic tag? It essentially can't be done. Engraving never wears off! So get in touch with us regarding your needs. Let us know what kind of tags you're looking to get, and we'll let you know how we can help you out. You can send us all of your information at once using the easy RFQ form below, or you can call or email if that's more your style. We'll get you set up with an engrave-able tag right away!  (hopefully you need more than just one!)
If you spill water, grease or machine oil onto a paper label, you can forget about whatever it said. Those words are gone for good.
With a custom metal tag, though, you just wipe off the spill and keep right on going. Did you scrape your forklift against a wall during loading? If you hand-wrote anything onto the side of it, I hope you didn't need to know what was written there, because that Sharpie is scraped into illegibility now. Not so with a custom metal tag! Those words will still be clear as day. A custom metal tag will take whatever you can throw at it and just keep on going.
Whether you need just one custom metal tag or several thousand, we're the right choice to produce them for you. We can stamp in inventory tracking data and even serialize them for you if that's something you need. The only thing we can't do is figure out what you need without your input. Fortunately, you can solve that problem! Just fill out the convenient RFQ form at the end of this post and let us know what you're looking for. After that, we'll have everything we need to get cranking on your metal tags. Don't let accidents ruin your tags!
Engrave-able Tag
– OR –
Call Us! – (800) 482 – 1553