Custom Name Plates
Custom name plates are a must for every office. Whether you need to personalize an endless maze of identical cubicles or just let people know what to call the person at your front desk, custom name plates are the way to get it done. We can offer you all sorts of metal finishes: gold, silver, bronze, gunmetal and more. We can also engrave your name plates on plastic if you'd like a wider variety of colors.
You're not just limited to names, either. We can make you custom name plates with room numbers, titles, company logos or anything else that will fit in the available space! We can engrave using any font, even custom-designed ones. We've done custom name plates for offices, for factories, even for museums. You'd be shocked at how many places custom name plates appear in your daily life where you never even consciously notice them. They're everywhere, and we're here to help you with yours.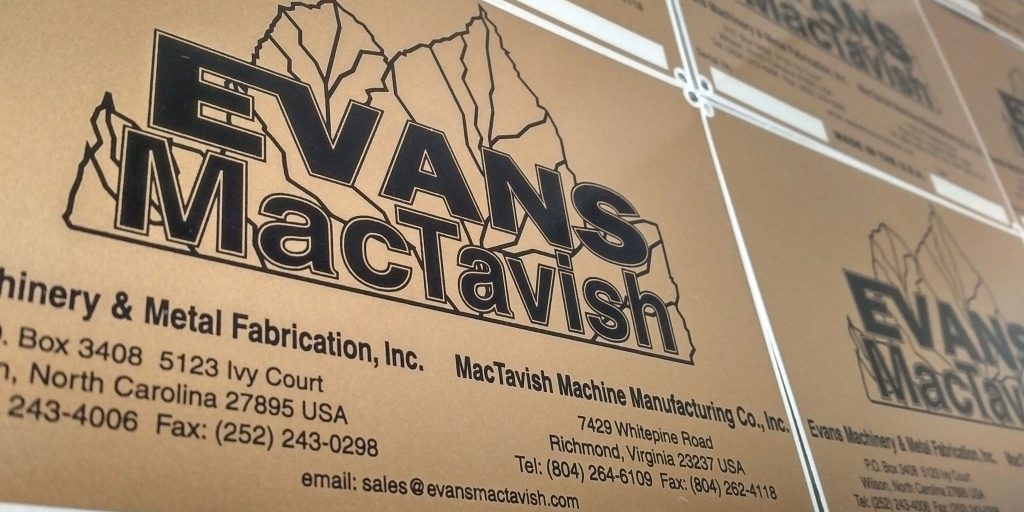 The only thing we need from you in this process is information about you'd like done. We can take that information and turn it into fully-realized custom name plates arriving at a box on your doorstep in less time than you'd believe! We'll source the material for the name plates, set up the design, engrave them to your specifications and get them mailed off to you in one seamless process. All you'll have to do is put them up once they arrive! Contact us today using the convenient RFQ form located below this paragraph and let us know how we can get started for you today. Our operators are standing by! No one's said that since infomercials in the 80s, but also not many people read this far down on these things, so it's probably safe to drop that in here. We're bringing it back. Not sure which plate fits your needs? Click here!
Metal name tags will let you easily track, identify and inventory your equipment. Whether you have just a few pieces or thousands, marking each one with individual metal name tags ensures that everything will stay individually distinct! We can do metal name tags on aluminum or stainless steel — or any other metal, really, though those are our most popular options. We've got a variety of options for making metal name tags, too. Etching is our go-to, but if you need greater depth, we'll laser-engrave them to any depth you need.  And if monochrome doesn't work for you, that's fine by us! We can screen print the metal name tags in any color you can name. Interested in custom shapes or thicknesses? We can handle those. Small or large, rectangular or squid-shaped, we can make the metal name tags you're envisioning. Your expensive machinery won't ever get lost once you tag it! Check out Laser Cutting Pros! CLICK HERE
Custom Name Plates 
Call Us! – 804.234.4990