We are a Five-Generation Manufacturing Business and we've been through all the technological advancements from the wooden-handled rubber stamp to laser-systems that cut Aluminum tubing on a 3D axis. Black laser marking stainless steel is a sensible way to create permanent signage, tags, etc. Custom engraving black laser marking stainless is our shtick. Over the years we have acquired many different laser machines – some small, some HUGE. We can engrave on virtually any surface, especially to etch black laser marking stainless. Our laser engraver technicians can make your marks light or dark, deep or superficial. With Laser Engraving Pros you are working with a team of creatives who strive to bring your vision down to earth… and onto products that can last a lifetime – and if you lack a vision, we would be happy to help with that too!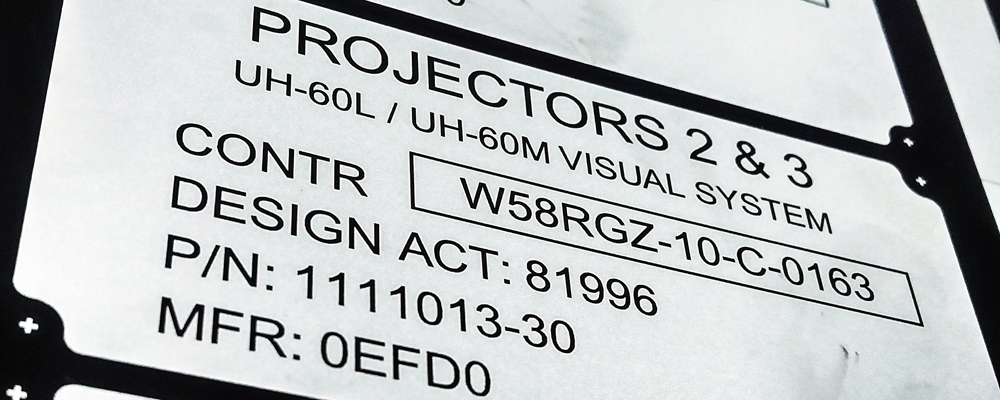 We accept special requests and will let you know whether or not we can handle special deadlines for black laser marking on stainless. Engraving is our passion, and we love to play with laser beams! To us you wouldn't just be another customer to get in-and-out the door, but a valued member of our community who we hope to build a lasting relationship with. Our clients consists of individuals as well as large businesses, and we take orders large and small. When getting your black laser marking stainless marked by us, you can be sure that it will be done precisely by trained professionals who care about their craft.
Get black laser marking on stainless any way you want by filling out the form linked below, emailing us directly, or calling (804) 234-4990 Mon-Fri 9 AM-5 PM EST.
Be as specific or nonspecific as you need to be. We will create a unique quote based on the requests of your order. If you would prefer to provide the material that you would like us to engrave, you can have your items shipped directly to us. If it's something we can provide or make from scratch, we can ship the finished product to you directly via UPS. We send packages all across the globe. We can't wait to hear about your laser engraving project! Not sure which tag fits your needs? CLICK HERE!
The Main Benefits of Laser Marking Metal
Certainly, lasers are not the only thing that etch through metal. So, why use them as opposed to any other method? Well, lasers are excellent because they etch without much damage to the surrounding area, including stainless steel parts.  Laser marking is more accurate and can draw complicated shapes. If you are looking for accurate etch you should go with the laser-marking method. Moreover, the chances of warping the material being marking are much smaller since lasers don't use blunt force. Furthermore, since stainless steel is an excellent material for laser etching, you can enjoy the benefits of laser etching stainless steel, like:
A great lifespan;
High resistance;
Diverse engraving options ranging from dark or light marks, deep or superficial etching or whatever your needs are, etc.
Flexibility
Since this is a flexible process, playing with laser beams is our passion and specialty. We can laser-marking, laser-etch, and laser-engrave anything you can think of. Creativity and originality drive us to create Black laser marking stainless steel, whether you have a small or big order. When considering laser metal parts, there is a world of possibilities to choose from: missing metal parts from other objects needing to be fixed, metal designs, metal nameplates, metal tags, keys, and more! That is why this is such a versatile process. And who the hell said metal is hard to laser-marking? Black laser marking stainless steel On the contrary, if you compare with other methods, laser-marking metal parts are one of the most precise, efficient, and easy to do processes. We can laser-marking anything you can think of: custom metal parts in tags, images, nameplates, marks, etc. Check out our parent company CLICK HERE
Black Laser Marking Stainless Steel 
Got a Project?
– OR –
Call Us! – (800) 482 – 1553