Laser Etched Stainless Tags
Laser Etched Stainless tags  are a permanent solution for applications that require marking and identification. Laser Etched Stainless  tags are a rugged and cost effective way to display information to last generations. It easily fights off corrosion, extreme weather, excessive temperatures and is the best bet when you need something durable and informative.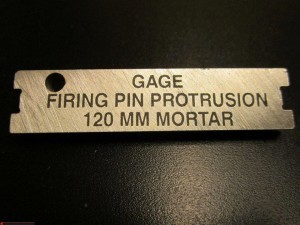 We can Laser Etched Stainless  tags in any size, shape or gauge! High Volume or one-off's – No Problem! We cut all our stainless steel and aluminum blanks with a 4000 watt C02 Laser and can supply you with any shape or contour. At Metal Tag Maker, we offer most grades of 18-8 stainless steel! 301, 302, 303, 305, 316, 321, 330 and if you have a custom requirement we will make it happen. Corner radius, random shapes and holes are no problem!  We can cut stainless up to 1/2″ in thickness. Custom Stainless Steel Tags, data plates and Identification Plates are our specialty! Laser Etched Stainless Tags
The Main Benefits of Laser Etched Stainless Tags
Certainly, lasers are not the only thing that can make Laser Etched Stainless tags. So, why use them as opposed to any other method? Well, lasers are excellent because they etch or engrave without much damage to the surrounding area, including stainless steel parts.  Laser etched is more accurate and can draw complicated shapes. If you are looking for accurate Laser Etched Stainless  tags,  you should go with the laser-etched method. Moreover, the chances of warping the material being etched are much smaller since lasers don't use blunt force. Furthermore, since stainless steel is an excellent material for laser etching, you can enjoy the benefits of laser etching stainless steel, like:
A great lifespan;
High resistance;
Diverse engraving options ranging from dark or light marks, deep or superficial etching or whatever your needs are, etc.
Since this is a flexible process, playing with laser beams is our passion and specialty.
We can laser-etched, laser-etch, and laser-engrave anything you can think of. Creativity and originality drive us to create Laser Etched Stainless  tags, whether you have a small or big order. When considering laser metal parts, there is a world of possibilities to choose from: missing metal parts from other objects needing to be fixed, metal designs, metal nameplates, metal tags, keys, and more! That is why this is such a versatile process. And who the hell said metal is hard to laser-etched?   On the contrary, if you compare with other methods, laser-etched metal parts are one of the most precise, efficient, and easy to do processes. We can laser-etched anything you can think of: custom metal parts in tags, images, nameplates, marks, etc.
 If you spill water, grease or machine oil onto a paper label, you can forget about whatever it said. Those words are gone for good. With a custom metal tag, though, you just wipe off the spill and keep right on going. Did you scrape your forklift against a wall during loading? If you hand-wrote anything onto the side of it, I hope you didn't need to know what was written there, because that Sharpie is scraped into illegibility now. Not so with a custom metal tag! Those words will still be clear as day. A custom metal tag will take whatever you can throw at it and just keep on going. Not sure which tag fits your needs? Click here!
Whether you need just one custom metal tag or several thousand, we're the right choice to produce them for you.
We can stamp in inventory tracking data and even serialize them for you if that's something you need. The only thing we can't do is figure out what you need without your input. Fortunately, you can solve that problem! Just fill out the convenient RFQ form at the end of this post and let us know what you're looking for. After that, we'll have everything we need to get cranking on your metal tags. Don't let accidents ruin your tags! Check out our parent company CLICK HERE
Laser Etched Stainless Tags
– OR –
(800) 482 – 1553