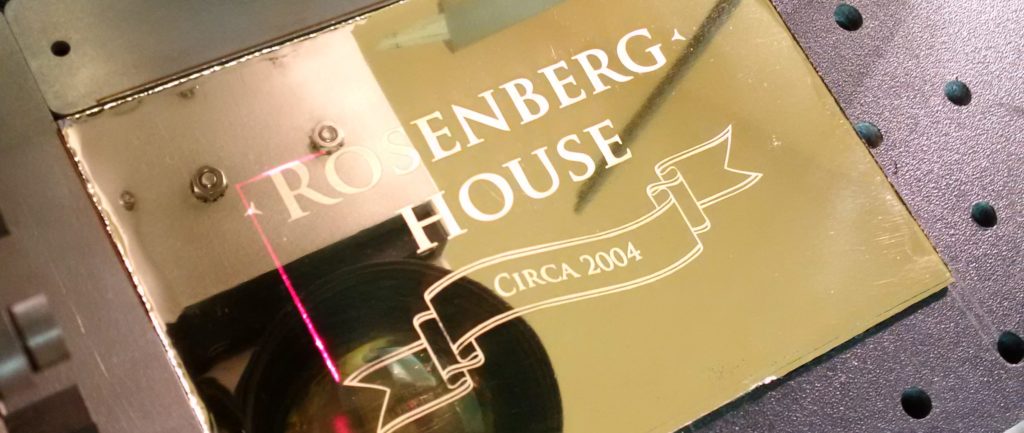 So you're a jewelry maker. Fantastic! How will anyone know who you are? That's simple: a metal jewelry tag. And what's a jewelry tag? Exactly what it sounds like: a custom metal tag which you can attach to your jewelry, displaying your name for everyone to see. Never let your brand go unnoticed! You're already putting paper tags onto your jewelry to display the price. Those are fine as far as they go, but as soon as the bracelet or necklace is purchased, that tag is taken off and discarded. With an attractive metal jewelry tag, your company name is a part of the art! Your customers will be happy to keep wearing your jewelry tag for long after they buy the piece from you, effectively serving as another method of advertising.
Whatever kind of jewelry tag you need, we can engrave it for you. Whether it's copper, iron, brass, aluminum or anything else, we'll put your company name on it. Or if you prefer, we can do your logo, a slogan, a web address or whatever you'd like. As long as it'll fit on a jewelry tag, we'll put it on there!So you've got the jewelry, and we've got the metal. Let's combine these, and put a metal jewelry tag on every piece you produce! You'll be the next big name in fashion, spread through word of mouth. When people see your amazing work and ask, "Where did you get that?", your customers will never say, "Oh, I can't quite remember." Just one look at the attached tag, and they'll be able to tell the admirers exactly where the jewelry came from. What more could you ask for? Start tagging your products today!
Want a Jewelry Tag to Brand Your Products?
Call Us! – 804.234.4990